Sign the Pledge: A Fast For Immigrant Rights: Pro-Migrant SanctuarySphere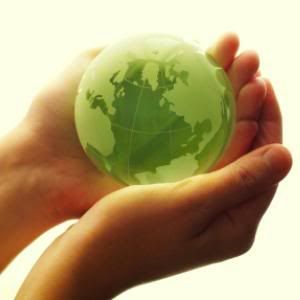 The fast for immigrant rights is set to begin tomorrow. The goal is to get one million signatures in support of migrants. Please take a moment to sign the pledge.
On October 15th, over 100 people will begin one of the largest hunger strikes in American history to call on Latinos, immigrants, and people of conscience-the Immigrant Rights Movement-to rise out of our fear and vote for change. "The Fast for our Future" will be based in a permanent encampment at La Placita Olvera, the historic heart of Los Angeles, and will continue until at least 1 million people have signed this Pledge.
Check out the Immigration Blog over at Change.org. At the Republican Convention they sang "Raisin' McCain." This post sings 'Racist McCain'.
T Don Hutto reports on a bill to improve detention conditions.
On October 3, Lucille Royball-Alard (D-California) introduced the Immigration Oversight and Fairness Act (H.R. 7255), a bill that would reform detention conditions for the 300,000+ detained in the U.S. each year. This bill seeks to set enforceable minimum standards for all in detention and sets more specific standards for unaccompanied children and detained women.
Problem Chylde reports "The Revolution Will Be Horny."
Sometimes I feel the best test of love is if you are willing to commit to someone publicly the way you commit to them privately. If you let people see that you are open to someone and committed to that person, and when those people aren't there, the commitment hasn't changed - that's a good sign that you've found a fellow learner/lover.
I agree - this is true in personal and in politics. Who will commit to us in public and in private. Do you love me when the camera's on? And the revolution will be horny -
let Problem Chylde explain
.
Is the military preparing to subdue the U.S. population? Dream Act Texas reports. Also reported at Pro Inmigrant.
Robert Duecaster's appointment in Prince Williams County caught the attention of the Southern Poverty Law Center. Anti-BVBL reports.
Would You Eat Dirt? Some Women Have no Choice at WoC Phd. The preparing of mud cakes and cookies conjures up childhood games, but sadly this is actual sustenance for many in Haiti.
Here's one for the 'learning to spell with the right wing' from Wild Chihuahuas.
Immigration Prof Blog points to a LA Times story - Los Olvidados: Undocumented Fire Victims. Also those pesky jobs that 'nobody else will do' are changing the face of this Mayberry-like town in Immigrants Change the Old Confederacy.
Comments