Presidential Debate - No Talk On Immigration: Pro-Migrant SanctuarySphere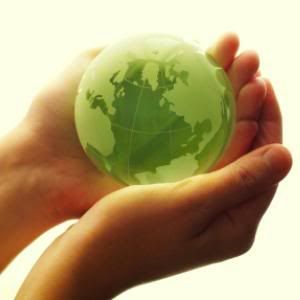 Last night McCain defended his own wealth by claiming Obama wants to take money from the middle class. He used a white male, Joe the plumber, as a representative of the middle class. Joe does not represent the struggling class of this country. White males have had the upper hand since they took this land from the natives. While Joe may be an 'everman' he is not representative of those most needing help in this country country.

The only mention of immigration I noted was McCain's claim that Obama is misrepresenting his views on the subject. Why then didn't provide those views in the debate when he had the chance? We all know that McCain attacked Obama on Spanish language television claiming that he voted against pro-migrant legislation which was false. But let's face it - they're both unwilling to discuss this subject in public while even Obama has used the Spanish ad tactic. People's lives are being destroyed in this country everyday through immigration raids. Please be sure to support the Fast For Our Future campaign.

Checking out the live blogging of last night's debate at Zuky I like the comment - "complete spending freeze--can we start with the war?" from rr. Good point. Will McCain's spending freeze mean no money going to the war. Sounds good to me, but they need to get the troops back first.
Here's a great editorial from a high school junior who volunteered as an ESOL volunteer. When her teacher claimed that Miguel should be renamed Michael to assimilate better this junior didn't agree.
Shakespeare said a rose by any other name would smell as sweet, but I say renaming this man "Michael" is like sniffing a dozen long stemmed dandelions.
From Mexico to Morocco: People Failed by the Globalized Economy at Change.org's Immigration blog.
Denial is NOT a River in Egypt at Why Am I Not Surprised on racism and criticism by some that Obama isn't addressing it enough.
Isn't it odd that McCain went after Obama's supposed ties to Acorn when he himself has worked with the group? Immigration Talk With A Mexican American explains.
Seattle University will partake in a discussion on migration in the 08-09 academic year.
First-year students and members of the faculty were given the book, Crossing into America: The New Literature of Immigration, to read in conjunction with the salons. Crossing into America is a compendium of stories by writers from Mexico, the Philippines, Kashmir, South Africa and Romania, as well as narratives of the immigrant experience as seen through the lens of children of immigrants.
Raids at What Cost? at Standing FIRM on a Frank Sharry editorial at the Huffington Post.
Immigrants inject $1.6B into Nebraska Economy at Pro Inmigrant.
Also
MacTheSame.Misleading Americans
.
Comments