Prerna Fasts For Our Future: Pro-Migrant SanctuarySphere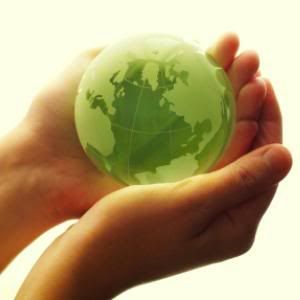 Day 1 - Fasting for Immigrant Rights - Tips and Concerns. Prerna from No Borders and Binaries is currently participating in the fast for migrant rights. The promotion of human rights for our is on behalf of every one of us. Thanks Prerna for participating in solidarity with those in L.A.

On Grit TV Liza, from Culture Kitchen, sat down with a panel to talk about Wednesday's debate. Check it out.
Microsoft, 25 law firms and Angelina Jolie team up to represent immigrant children at Immigration Prof Blog. It's good to see people with the money and clout to step up and help doing so.
Settlement Will Allow Thousands of Mexican Laborers in U.S. to Collect Back Pay at Just News.
Immigration is ALL about the economy at Latina Lista. Immigration has a positive effect on the economy. Also Report on immigrants' impact on local economy underscores need for White House to retake Economics 101.
In the report titled "Nebraska's Immigrant Population: Economic and Fiscal Impacts," university researchers took an objective look at exactly what the costs were to the state for having an immigrant presence. It quantifies, for the first time, how immigrants, both legal and undocumented, don't just have an impact on the state - they have a multibillion dollar impact on the state's economy, and it's in the form of giving rather than receiving.
Spanish Ads Pit McCain, Obama Against Each Other at Nuestra Voice.
Lovato to Appear on Bill Moyers Journal. Check out the details at Of América.
Scholars and Rogues reports on Joe the Plumber whose pension for embellishing the truth puts makes his republicanism more appropriate.
It turns out that Joe is not a licensed plumber and has never gone through any plumbing courses, which makes his work in Ohio illegal. His employer has a license, but not to do work in Joe's county. Uh oh. Joe also owes nearly $1,200 in back taxes and there's a lien on his property. He almost certainly doesn't have the money to buy a business (his last public report of income was only $40,000), doesn't really know much about business, and if the business he's dreaming of buying (his boss's) earns $250,000+ as he says, it must be the only two-man plumbing business in the world to do so. And, there's an outside chance that Joe is related to Charles Keating's son in law. Charles Keating is the swindler John McCain got entangled with that earned McCain a reprimand from the Senate Ethics Committee.
On the debate at Wild Chihuahuas - The Mother's Health is a Loophole?.
His attacks may have appealed to some of the base, but his comment about allowing abortions in cases where the mother's health is at risk was the shot heard round the world.