Immigration Raids Destroy Community Progress: Pro-Migrant SanctuarySphere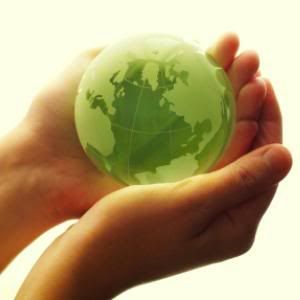 The Racial Complexities of Modern Mississippi
at Immigration Prof Blog citing a story from AlterNet. The need for workers had been bringing together a natural melding of people from all walks of life. However since the immigration raids anti-migrant sentiment as been on the rise. Once hate is injected it's hard to get it out of the system.
Check out this video from The Unapologetic Mexican titled That One Bigot.
From Why Am I Not Surprised - Be Bold, Be Red on October 30:
Thanks to The Unapologetic Mexican, I was reminded this week that a year ago (and it hardly seems possible that it could have been that long already), the Be Bold! Be Red! campaign called on men and women from coast to coast to organize to fight violence against women of color. Since that time, we have seen publicized multiple cases of such violence, a ridiculous number of them involving women in Iraq, such as Pvt. LaVena Johnson, brutally beaten before being murdered and disfigured in an attempt to hide the identity of the perpetrator(s). The official ruling on the case from the Army? Suicide.
On Monday Eugene Jarecki appeared on the Daily Show to promote his new book "The American Way of War." It makes little sense that we preach peace yet fail to allow other nations to experience it themselves.
Local students help others reach education dreams at Generation 1.5.
The bleak outlook on attaining legal status can be disheartening for all immigrants, but especially for students whose status and situation are unaccounted for in the current immigration system. "For minors as well as anyone else, especially those from Mexico and Central America, 90 percent have no way of obtaining legal status, an example of why our system doesn't work," says Mark Silverman, director of immigration policy at the Immigrant Legal Resource Center of San Francisco.
I'm very sad to report that hate has reared it's ugly head in Shenandoah, PA - the town where Miguel Ramirez was beaten to death by three white teenagers, and out-of-town anti-migrant groups have swept in to stir up trouble. The efforts of these groups caused the mayor to resign. They believe this is only the beginning and that they'll inspire other localities to do the same. Immigration Talk With A Mexican American reports.
Groups like "Save Shenandoah", and other groups from around the country including "Voice of the People USA", "Illegal Protest", "PA Pundits" and other groups with Skinhead and KKK affiliations are stirring up the pot. Last Saturday, the group rallied in a local park, members demanding the resignation of the Honorable Mayor Thomas F. O'Neill for his peace keeping efforts during the "Kick in the Head" trial. Last evening at the Borough Council Meeting, audience members demanded the mayor´s resignation. By the end of the meeting the mayor, tired of the fight, submitted his resignation saying in part he is resigning due to "obvious political conflicts that have led to my decision to spend my retirement in peace."
The Saints Have Spoken: San Martin de Obama Will Win By a Divine Landslide at Of América.
Comments