Who Deserves A Dobbsy?: Pro-Migrant SanctuarySphere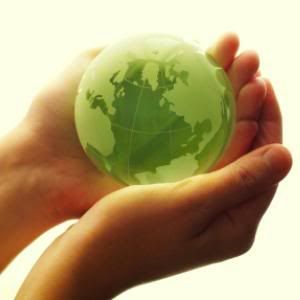 Calling All Hatewatchers: Introducing the Dobbsy at Hatewatch Blog. A Dobbsy sounds like a Dundee, but it's "a new tongue-in-cheek award, to be given to "mainstream" figures -- politicians, pundits, preachers and pedants -- who make utterly false or misleading statements that have the effect of denigrating or defaming an entire group of people."
Ch-Ch-Ch-Changes! Only Time Can Change Me, But YOU Can´t THIS TIME!! at Immigration Talk With A Mexican American.
We Americans are turning into sheep. We follow along with the Administration´s political bidding. We fear what they say to fear. We believe what they say to believe. These changes reminded me of the pre-Civil Rights days. I thought we were beyond racial anger. Sure there has been some discrimination but that is not the norm nor the mainstream. I have to tell you here and now. I do not like these changes and neither do any of the minorities I know. This is the reason many of us have gone to the internet and created blogs and joined the PRO Blogosphere. Now the current candidates for President are talking about Change.
Also
ICE RAIDs Update: Laurel, MS and Postville, IA
.
ACT NOW: Latinos and Other Minorities Being Disenfranchised at Eristic Ragemail.
In recent national elections there have been some pretty blatant disenfranchisement of minority voters. When the Republicans cannot win by using wedge issues to divide and conquer they resort to dirty tricks.
Migrant workers wait around for work
at
Border Thinking
about
The Guardians
, by Ana Castillo. Also
Ambiguous refugees: Blackbirding in 1943.
This is a new blog for the Sanctuary. Check it out.
With all the talk of "mavericks" and "change" and "si se puede," it's disappointing that each side still has to resort to the stale strategy of "tearing the other apart to build themselves up."
The party conventions have ended and the presidential candidates have set out on the final stretch for the November election. Now it is the time when voters must work to figure out which political platform is in most accord with their personal circumstances and for the country at large.
As Dr. King and all nonviolence philosophy holds, we are caught up in an inescapable network of mutuality. Therefore, violence towards some is violence towards all.
Comments