Seven Years Later: Pro-Migrant SanctuarySphere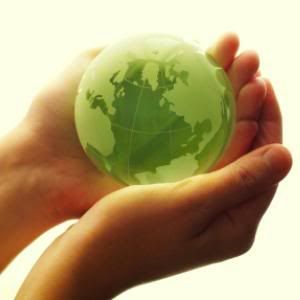 Today is a day of sadness for many. Many of us were affected by the acts of a few so many years ago today. I worked in Tower 2 and was there. Each year my company has a memorial service to those we lost.
Some have chosen to use this day as fuel to claim migrants are terrorists and that we must hurt others in the name of national security. Others have chosen to see this as a reason why we must continue to help one another. Will we let the evil of the world keep us on the defense or will we bring an offense of good? I believe, in this case, a good offense is the best defense.

Today's big and very positive news is the Isabel Garcia Victory. (Thanks Man Eegee) For those that don't know the back story read here.
Changeseeker speaks about Haiti, the personal connection and the issues. Many don't want to know the truth. Do you?
Para Justicia y Libertad explains the challenge in getting immigrants to leave the Rio Grand Valley as Ike moves closer.
Anti-BVBL gives a breakdown of the Immigration Resolution Report from Prince William Country. One fact that's hard to look past is the cost of $33k per arrest. But as the post explains this is probably acceptable to the pro 'crackdown' crowd.
We learned of Romney's double-standard on immigration in the primaries. Now it seems Senator Gordon Smith is playing the same game.
Per Dream Act Texas The House Judiciary Committee is reviewing some bills to help migrants and for one company ICE has become another three letter diety.
Obama takes a step to the left and blasts McCain on his parties exclusion of CIR from their platform. McCain felt the heat after working with Kenndy on the 2006 bill and has since retreated. Personally I think the heat was just a bunsen burner held really close to his decision maker.
A little Latino pride at The Unapologetic Mexican. Oxnard celebrates Latino Heritage Month.
Grit TV is speaking on the "what if" of a McCain victory. Take a minute to tune in on Saturday and give your thoughts.
Pro Inmigrant report that while the 'virtual' fence is being postponed the real fence keeps on moving. Also - what's going on in Arpaio's jails?
The wall and the hurricane. These two things do not go well together. Let Smart Borders explain.
Comments