Maybe In The Next Life - (Citizenship 'Lines' Are Long): Pro-Migrant SanctuarySphere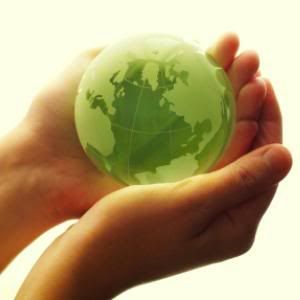 ICE is apparently arresting people at airports who are picking up passengers coming in from other countries.
Do 'patriots' think it's acceptable that many will have to be reincarnated to realize citizenship? Looks like wait times for citizenship are sometimes approaching infinity which is a little long to wait if you ask me. The Large Hadron Collider scares me, but maybe some DREAMers can come up with a time machine based on this technology - or maybe we can just pass Comprehensive Immigration Reform.
Truth.org has a report on the real story of the Mississippi raids and Standing FIRM gives us the link. This article discusses the media's desire to paint a picture of undocumented versus citizens at the plant. I haven't read the report, but I did buy into this myself. It should have occured to me that division is a tool and it's used quite often and effectively by the government to deflect a unity that can bring about change.

Imprisoning children and families isn't enough for us apparently as we're now killing them in Afghanistan. Yave discuses this at Yave Begnet Blog. He very poignantly points out that while Americans may be tired of hearing about civilian casualties - "Afghans are probably sick of being blown up by American bombs. It's hard not to make the connections between what we're going abroad and what we're doing domestically. We tolerate war and we tolerate raids. We terrorize the world and we terrorize our residents. Enough.
Those born near the Mexico border by midwives are being denied passports now. The ACLU is taking this to court to fight the obvious discrimination.
Hurricane season is never easy for those living in the South. Keep up with Ike at Para Justicia y Libertad in Here We Go Again, Maybe ... This Time It Is "Ike".
Effects of AB540 (in-state tuition) in California at Dream Act Texas is a study on the effect in state tuition has had on DREAMers.
It's not much of a surprise that crime has gown up in Postville since the raids. The air in a town ravaged by ICE must be think with anger and despair. We know, as Citizen Orange points out, that nativists don't want to listen to cops or anyone else that believes local officials shouldn't be going after migrants just as we know they're not worried about ICE's bloated budget. I've always felt that this police state we're creating will eventually haunt even the nativists, but they keep pushing forward.
Agriprocessors may lose their Kosher certification for labor abuses. Read about it at Greg Siskind's Blog. Immigration Talk With A Mexican American also talks about this case and the companies hiring of underage workers.
Doesn't surprise me to find out Hazleton's IIRA Act will be brought before a judge on Halloween. I think we know what bills like this 'mask'. Immigration Prof Blog Brings us this report. This law was struck down last July and you can bet there will be a large contingency rallying around getting it passed this time. Mayor Barletta is confident - what do you think?
Read the personal story of a student in Slovakia and the class working towards Roma tolerance. This comes from Janna at La Mariposa En La Pared who reminds us that we must teach our children humanity above all else.
Latinos are starting their own PACS and NALEO and impreMedia have created a 2008 Latino Political Handbook. At Latina Lista.
Comments