Hold Their Feet To The Fire?: Pro-Migrant SanctuarySphere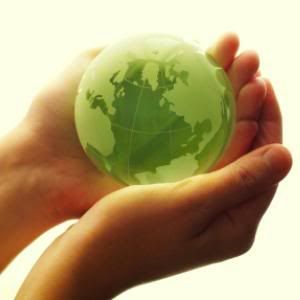 Check out this post and video on the "Hold Their Feet To The Fire" rally held in Washington by FAIR. The video goes in to the rhetoric of FAIR and McCain's loss of 'friends' on the anti-migrant side while solidifying the fact that anti-migrant groups love saying "we the people." I actually like that they call this the "Hold Their Feet To The Fire" rally because I see "the fire" as hell and FAIR (so obviously wrongly named) is asking us to promote Hell on Earth.
A few days ago the Washington Post reported that Dobbs was promoting the hate group FAIR and participated at its "Hold Their Feet To The Fire." Now it seems he's enamored by a Aunt Jemima type characterization of Obama affixed to a fictitious brand of Waffles called "Obama Waffles."
We know McCain just released a rather untruthful ad stating Obama was not for immigration reform. Is lying just in the Republican's DNA?
The Unapologetic Mexican gives us his thoughts on Hispanic Heritage Month. There is both celebration and sadness as we know so many Hispanic men and women have contributed greatly, both in the spotlight and in the oft unrecognized everyday, but sadly so many are still suffering.
If the immigrant story of success through adversity is one we love to tell then surely the story of the undocumented migrant who finds success, blasting the stereotypes generated by hate groups, must be a more inspiring one. Men and women risking it all to make it in a world that continues to become more top heavy.

No Borders and Binaries reports on the movie "The Border". It seems the movie is trying to remain neutral even though it proclaims that anti-migrant groups are fighting drug smuggling and human trafficking while pro-migrant groups support these heinous activities. We all know this is ludicrous. It's the anti-migrant rhetoric that pushes people into the shadows and allows human beings to be smuggles and held as prisoners. How can a group that asks for compassion and acceptance be painted as pro smuggling and slavery?
McCain and Obama both give messages for Hispanic Heritage Month. Latina Lista reports on the emptiness of McCain's message against that of Obama.
Dream Act Texas gives us some information on the connection between Global Warming and the big hurricanes of late. This is a multi-part series. Here's part one.
Immigration Prof Blog reports that three Honduran children were granted asylum.
A case to stop the border fence has been thrown out of court.
Apparently Florida still has a law on the books allowing them to ban Asians from owning land. While they're working to take this law off the books it tells us how not so far removed we are from the extreme and very open racism of the past.
Comments