Can We Finally Act As Brothers And Sisters?:Pro-Migrant SanctuarySphere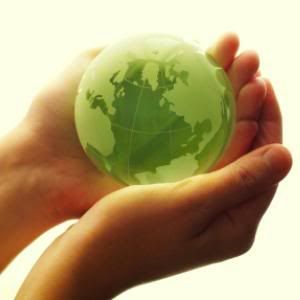 I really didn't do much to reflect on 9/11 yesterday and so I didn't watch the documentaries or read the various blog posts from those here. However, reading Nezua's post from 2001 this morning I have to include the quote from a photo of graffiti he took:
Now that we have been attacked as one can we finally act as brothers and sisters?
This is an interesting question and a rather pertinent one. In a microcosm of the days after 9/11 the company I work for spent a few days in a cloud of shock and mourning. After remaining home on 9/12 I had to go back to work on 9/13 and begin the process of rebuilding my department. At the same time we had to rebuild the company. Computers were imaged while faxes and printers were ordered as quickly as possible. As colleagues waited to be assigned to their new areas they hugged each other and spoke in solidarity. This lasted up until the equipment started to arrive. Once we actually began the process of getting the company running again fighting over equipment ensued. "Don't use our fax", "that's our printer" and other statements of disunity could be heard as each department fought to get their segment of the company back on line. Now there are few hugs, no community, just business as usual. In a broader context I believe the country went through this same thing. I really wish we could have learned.
Yave writes on memories of 9/11 linking to many of the other stories from bloggers in the pro-migrant world.
XicanoPwr is Bracing for Ike with many residents in the Southern parts of Texas. It's been a tough Hurricane season this year. Get more information at Dream Act Texas.
Take a minute to sign a DREAM Act petition for students in California.
The Prince William County story continues as Mr. Corey Stewart goes to Washington. While his discussion on "The Toll of Illegal Alien Criminals on American Families" may be an act I don't believe there's any relation to James Stewart. This rally to paint working migrants as evil villains that want to kill us all is happening at the same time FAIR is in town. I'm sure there'll be some handshakes and nods.
Orcinus speaks of FAIR's "Hold Their Feet To The Fire" session and Dobb's praise of FAIR. Now that we know Dobb's loves FAIR take a minute to read Duke's Post showing one of their representative's connection to white supremacy.
Agriprocessor's managers, and owner, are charged with over 9,000 misdemeanors for child labor violations. The town is now a mess and things don't look like they'll get better anytime soon.
Obama speaks on his desire to inspire us and the beauty of volunteerism at the ServiceNation Summit.
Greg Siskind reports on the latest ICE raid of a California Bakery. Donut bombs were confiscated in the raid - or maybe just consumed. Just more stories of workers, not terrorists, being targeted by DHS. Greg Sisking also gives us the latest Visa Bulletin.
The New Democratic Network brings us a report based on polls on the immigration issue in 'battleground' states. Support for CIR is 'overwhelming' occording to this report that includes Florida, New Mexico, Colorado and Nevada.
Ramos and Compean try for another appeal and are denied.
The Coquille Indian Tribe has adopted a law recognizing same sex marriage and Prerna questions the discrimination that continues in violation of equal protection laws. While laws can "protect" us they can also keep us from the freedoms to do as we wish we our own lives. In both choosing who to marry to choosing where to live.
The case of Peter Jemley could mean a move to a more non-violent world as soldiers seek refugee status to avoid fighting in unjust and unethical wars under aggressive war policies.
Bolivia and Venezuela send U.S. diplomats back home and state when a new leadership is put into place that respects Latin American they can return.
Comments