All Our Problems - Migrants To Blame: Pro-Migrant SanctuarySphere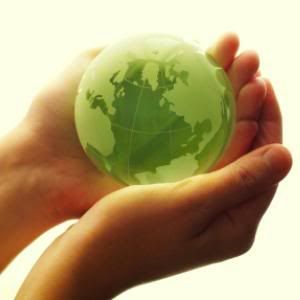 It's amazing that no matter what the problem is nativists will
take to blaming migrants
for the problem. I guess I should see how obvious it is that the people with the least power create the most trouble. It's no secret
they took over Wall Street
. It can't possibly be that that the wealthy have let greed destroy their sense of good business. Check out the link above and vote for the next problem we should blame on migrants. I had a rough commute because of heavy winds and rain - must have been the undocumented migrants that caused it.
No To Borders and Binaries provides a good breakdown of the financial meltdown. May have been predicting this day for some time and as we all know there's been no oversight. Even after the devastating collapse of Enron, and other companies, the government's done nothing to protect the American people from the greed of corporations who seem to make money out of thin air. No need to plant a tree in the back yard when you can just wiggle your nose.

Take two minutes to think about the web of hatred and greed we've been weaving in this country through wars, bad loans, migrant vilification, construction of a militarized police state, mistreatment of veterans and many more. When you put these things together it's not hard to understand why this country is in the midst of a meltdown.
We're getting closer to the date where we choose our next president even if McCain drops out of the race to help fix things a government he's been a part of for 26 years has created. Check out XP's Get Out And Vote Message as well as Citizen Orange's.
Did McCain really suspend his campaign? Liza at Culture Kitchen points out that he never really did.
Many are still searching for loved ones after hurricane Ike. Dream Act Texas provides a list of missing persons. (Also here and here.)
Dream Act Texas also provides the terrible news that Alabama is cutting DREAMers out of community colleges. We saw this in North Carolina just last month. Who believes that denying education is a great way for this country to do business?
Personally I see biometric ID cards as a benefit to no one other than those who wish to control. How in a free society can one allow themselves to be controlled in such a way? If I, in my innocence, am detained at an airport will those other thousand people in my vicinity applaud that control of me and the power that calls me into question? Britain is going to start issuing these cards to foreign nationals. Let's all hop on the slippery slope.
As XP pointed out previously it's the immigrants that will rebuild after Ike. While many have acid comments about the undocumented migrant they certainly have no problem bringing them into their employ. When things have to get done you call on those that are strong and willing.
If you haven't signed the petition for Ana Romero please take a few moments and do so now.
It's really terrible that acts such as genital mutilation still happen in the world, but one woman continues to fight for asylum in the US. Seems that they wanted to deny her request because she had already gone through this horrendous procedure. That's obviously a ridiculous reason to send her back and Mukasey agreed stating that this act can be repeated more than once.
Nuestra Voice points to a group of Colorado religious leaders who are asking for a respectful dialogue on immigration.
Comments