The Extravagant Life: Pro-Migrant SanctuarySphere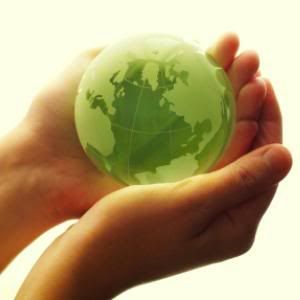 Yesterday I enjoyed tofu and vegetables from Homes Kitchen (really good restaurant if you're ever in the Flat Iron). I cracked open my fortune cookie and it said - "If your desires are not extravagant they will be granted." Immediately I asked myself what is 'extravagant?' While we usually associate this word with wealth and pomp this fortune was defining it differently. For so many poor in this world what does 'extravagance' mean? The meal I had just eaten would have been extravagance for so many. From the portion to the vegetables the packaged utensils and the container - all were extravagance.
THEIR VILLAGES ARE DYING. They come from towns with no future, from families with no food. at The Unapologetic Mexican.
IT BAFFLES THE MIND to meet some of the mindsets in our country about migrants and the lives they lead, and the pains they go to to find work that will sustain them. The way some xenophobic individuals speak, you'd imagine Mexicans (because it's always Mexicans to these people) stroking long luxurious mustachios and plotting which part of the USA they will reconquer, just exactly what excellent careers they will steal away from us, and how much of their fat moneyroll they will squander on coyotes.
Bush's deportation policies dumping thousands of children into squalor at Orcinus.
Why ICE's self-deport program is a bust at Latina Lista.
Back when Comprehensive Immigration Reform or CIR was in the throes of being tossed, turned and twisted by Congressional legislators to make it fit everyone's idea of a perfect remedy, it wasn't surprising that the final result looked more like a bad dream waiting to happen than a real solution.
Kickin' Back at Wild Chihuahuas. When a bogus email came her way Pico did some kicking back.

In my view, fighting irresponsible lies and other propaganda from all sides is the job of good people of all political views, because lies just shove us all down further into ignorance, divide us bitterly, manipulate and distract us, and, little by little, create the character of the country we want our children to live in. They also lead us to make stupid decisions.
Antiwar.com, sexism by omission at La Chola.
Wake Up America, it is the age of globalized labor at Dream Act Texas.
Children Abandoned in Squalor: The Unseen Consequences of our Deportation Policy at Standing FIRM.
Spanish-language newspaper, La Jornada, has published an article discussing the deportation of children to Mexico under the current administration's immigration policy.
The anonymous producer of this video should have titled it "Rockbama II" at Culture Kitchen. If you're into boxing and superimposed heads mixed in with political commentary here's your video.
Caress Me Down" | Sublime at Problem Chylde. Along with the video Problem Chylde writes about the best time to get your thoughts down. As a person that lives in a cubicle from 9 to 5 I agree with this:
I only have one life, right? If I get fired for writing about human rights, about what I love, about what I think on a given issue because it doesn't look like I'm walking lockstep with The Man… then that's just how things will have to be. Only one me and there are plenty of ways to make money to live!
I just want to quickly give attention to Pro Inmigrant as the videost blogs I've come across. I don't know where all these videos come from, but if you're ever looking for a video to show the insanity of our current immigration issues look no further than Pro Inmigrant. Thanks!
Because many do want to become U.S. citizens immigration officials have a lot of control over applicants. U.S. immigration officer paid boy for sex at Pro Inmigrant. Also check out Detention centers profitable and slavery institutions and Impact and Nightmare of Immigration sweep on Childrens.
Immigrant of the Day (Freshman of the Year): Arthur Mkoyan (Armenia) at Immigration Prof Blog. While we congratulate Arthur his story should not be an exception to the rule. Let's work to get the DREAM Act passed. Also at IPB Six Pursue Self Deportation: 12 Million to Follow?, Immigration Reform Symposium, Second Circuit To Rehear Rendition Case En Banc and U.S. Census: U.S. Becoming More Diverse, Immigrants Integrating into U.S. Society.
Balanced Melting Pot blog at Immigrants in the USA Blog. Check out the new blog Balanced Melting Pot.
ICE TAKES GUTIERREZ TO TASK FOR "GESTAPO" REMARK at Greg Siskind's Blog.
Comments