Quietly Dying In The Fields: Pro-Migrant SanctuarySphere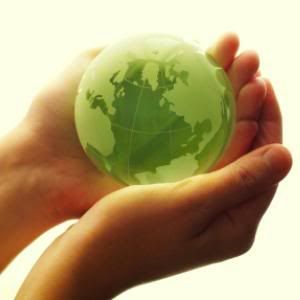 For the nation's migrant farmworkers, high temps creating a "Black Summer" at Latina Lista. Tragically the people who give us life through working the fields are experience much physical stress and five have died in three months.
Sadly, even with these deaths, new stories of workers being misled, taken advantage of, forced to live in squalor conditions, deprived of sufficient water, breaks and shade, exposed to lethal pesticides and dangerous equipment are heard every week.
Democracy Now featured a story of illegal tactics used by U.S recruiters yesterday. In one case the recruiter, rather than being punished, was made commander of a recruiting center. Given that most see the Iraq war as terrible and unjust it's no wonder nobody's signing up to go. U.S. Military Recruitment Tactics: Kidnapping High School Kids? at Dream Act Texas. If they need new soldiers let Bush and his cabinet go fight. Also read Postville: Child Labor isn't Kosher on charges that Agriprocessors violated child labor laws.
Surprise, surprise at Open Borders Lobby on the new plan by ICE to have people deport themselves known as "Scheduled Departure." We're not too surprised to find out nobody showed up. Why? Because it's a ridiculous idea put together by an agency that realizes it can have no effect in a country that refuses to address the issues (or reasons) rather than the symptoms.
After a brief fling, the Libertarian Party has officially dumped its U.S. Senate candidate from Kentucky - former "Predator" movie star Sonny Landham - whose support of genocide against Arabs was apparently too much for the "party of principle."
The Lonestar State has put another man to death, but this time, it violated the Vienna Convention on Consular Relations by failing to inform Jose Ernesto Medellin, a Mexican national, of his right to seek assistance from the Mexican Consulate.
In an article from yesterday, the Times explores the ethnic tensions that have been brought out by the murder and Shenandoah's proximity to Hazelton, where an anti-immigrant measure was passed last year.
Also
Mr. President, Stop your Raids on our Communities
,
VIDEO: Immigration Detention in 2008
and
Operation Scheduled Departure is a 'PR Stunt'
.
[Y]ou turn on the cable news, they're covering again a missing child. Not a missing country but a missing child. ... We hear about the rape of a woman, but not about the rape of the Statue of Liberty. The Statue of Liberty is crying, she's been raped and disheveled -- raped and disheveled by illegal aliens
Comments