Postville Iowa - An Open Air Detention Center: Pro-Migrant SanctuarySphere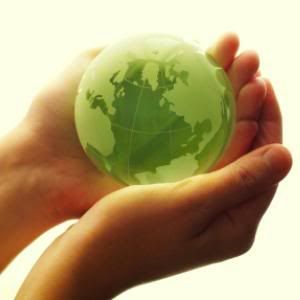 Another Immigrant Dies in ICE Custody at WOCPhd. Also The Impact of Immigration Raids on "Non-Targeted" Women (on the Postville raids), Feminist Spotlight: LATINAS, Stephanie Tubbs Jones Dies (Feminist Spotlight) and Feminist Spotlight: Barbara Nimiri Naziz.
Postville at Western MA Coalition for Immigrant & Worker Rights. From the Democracy Now story:
For those left behind, namely the wives and children of the men taken away, the town has been turned into what some have described as an open-air prison. Dozens of immigrant women remain in Postville without status or a means of support. Many of them are even forbidden from leaving and have been made to wear electronic monitoring bracelets (story covered by Democracy Now!)
Beaten to death because he was Mexican. How does a small town heal? at Anti-BVBL.
Luis Ramirez was murdered in mid July by a group of white teenagers. His story is one that should concern us all. While being beaten, the six teenagers, all whom were on the local football team, were allegedly yelling racial epitaths. Luis Rameriz was left on the street, bloodied, battered, and foaming at the mouth. He died two days after the attack, leaving behind a wife and two small children.
Barack Obama's Half-Brother Loses the Ovarian Lottery at Citizen Orange. Also Ex-Border Patrol Agent Admits to Abusing Migrants.
Spotlight: Farmers who employ Mexican workers "immerse" themselves in their country and culture
at
Latina Lista
.
While Latina Lista has reported on those farmers and vineyard owners who are guilty of not ensuring the well-being of their workers, there are some farmers who go beyond the obligations of a good employer. These farmers not only care about keeping their Mexican workers safe but want to understand where they come from and why they make the dangerous trips to work on their farms in the first place.
For a laugh watch The Bittersweet Reality Behind "The Hipster Olympics" at Awearness Blog.
Zuky continues the series in Chinese American Experience, Part 6: World War II and the End of Exclusion.
It is a bitter irony that the end of Chinese Exclusion arrived along with the beginning of Japanese internment. The pliable, cynically-shifting nature of modern racism was densely displayed when, overnight, US society ostensibly lifted its anti-Asian hatred from one ethnic group in order to bring it crashing down on another.
Saban/Grijalva Neighborhood Walk on Sunday at Latino Politico. Check out this event if you're in AZ.
Obama Gearing Up to Court Latin@ Voters at Vivir Latino.
Widening demographic divide between rich and poor countries at No Borders and Binaries. Also American Muslims Not What You Think - Breaking from Stereotypes.
'Historian' James Joseph Sanchez Finds 42,732 Reasons to Denounce the Mythical Aztlan Conspiracy at Hatewatch. Apparently Sanchez has compiled a list, with no explanation, of tens of thousands of groups he believes are part of the Aztlan movement. It even includes the FAIR groups You Don't Speak For Me which makes it quite an odd list.
At JFK Airport, Denying Basic Rights Is Just Another Day at the Office at Immigrant's List.
Asylum Application Statistics and U.S. Citizen Stuck in Immigrant Detention -- Almost Deported at Immigration Prof Blog.
Immigration: Enforcement or Politics? at Nuestra Voice.
Zavala, 22, says that when she and 50 other workers arrived at the meeting, an immigration official dressed in plainclothes said into a megaphone, "You belong to ICE (U.S. Immigration and Customs Enforcement)." Several officers then checked each worker's identification, releasing those with proof of U.S. citizenship and searching those remaining.
USCIS Plans to Implement New Citizenship Test on October 1, 2008 at Pro Inmigrant. Also Detention Center officer pleade guilty of Civil Rights Violations and Terrorists crossing thru the Mexican Border? Myth or a lie?
Democracy Now! on Detainee Medical Care and Private Prisons at T Don Hutto Blog.
Why Would Any Genuine American Ever be a Rightwinger? at Wild Chihuahuas.