How do you make a conservative believe in global warming?: Pro-Migrant SanctuarySphere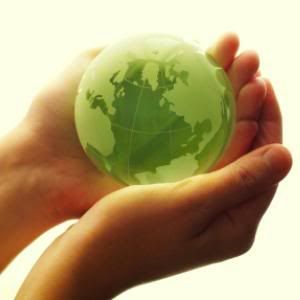 We all know that CIS was created by John Tanton of FAIR and any data coming from that group is going to be heavily biased against migrants. I'm sure they go into "research" mode with "[social ill] + [biased and made-up 'facts' and figures] = immigrants are to blame" written on their chalkboard like some complex mathematical equation. I wonder if there's some anti-migrant Will Hunting that comes in from time to time and solves the equation for them. "How do you like them apples?"
Faux Think Tank claims Immigrant Farts Cause Global Warming at Culture Kitchen.
They have such incredibly stupid "data" includes factors like "immigrant emissions". Tell me they're not talking about José's and Tanya's farts?
Immigration leads to Global Warming? Nonsense! at No Borders and Binaries. I believe the following quote from this post sums it all up:
Q: How do you make a conservative believe in global warming?
A: Blame it on immigrants
Update on Isabel Garcia : Her Job Targetted by Jon (In)Justice at Vivir Latino. Also read Economic Slowdown is Affecting Latinos Hard.
In ICE Raids my Hometown at Standing FIRM rachelfirm reacts to the news that ICE has raided her hometown. All these raids are terrible, but it really hurts when you think of that dirty bunch messing in a city you were born in or call home. Also check out the State and Local Round-up and Question: Can we build the Border Wall without the help of those we are trying to keep out?
I missed this yesterday, but Zuky continues the posts on the Chineses American experience in Chinese American Experience, Part 5: Anna May Wong.
Wong occupied an in-between cultural-historical space whose internal tensions could not possibly be reconciled. Whites were happy to view Wong as a mesmerizing symbol of the Orient (Eric Maschwitz wrote the pop standard "These Foolish Things" about her), while Chinese folks were often torn about what she represented:
More Proof Hate is on the Rise at wocphd.
American Taíno pays respects to a fallen soldier in Sgt. José Enrique Ulloa: R.I.P.
Activism Opportunity - Target: Disney at Latina Lista.
It is offensive enough that Disney makes films like Beverly Hills Chihuahua, mocking pre-Colombian history with little obnoxious dogs that look like rats on crack, but it gets worse when the company that rakes in billions of dollars annually will not pay its hotel workers health benefits.
Politicians in the Heartland Agree! Say NO to MASS Deportation!! at Immigration Talk With A Mexican American.
"Companies Take Lead in Assimilation Effort" on positive proactive measures to battle hatred shown towards migrants at Anti-BVBL.
Keeping Faith With the American People: Ending the War in Iraq at Blog For Arizona.
Are our (lack of) labor laws making you sick? Paid sick days & public health at DMI Blog.
Over 5 million workers in California - almost 40% of the workforce - do not have paid sick days. That includes 70% of restaurant workers, 25% of nursing home workers, 40% of mothers of kids with asthma, and 79% of the lowest paid workers in the state.
Torture and Repression Brought to You byTorture and Repression Brought to You by the U.S.A. the U.S.A. at Eristic Ragemail.
The United States has a long dark history in the use, training and implementation of torture in Latin America. The most infamous institution associated with the promotion of torture, summary execution, disappearance and repression of dissidents is the School of the Americas at Fort Benning, Georgia.
Dream for immigrant teens at Western MA Coalition for Immigrant & Worker Rights.
The Minnesota Immigrant Freedom Network (MIFN) is a nonprofit advocacy group with the mission of improving educational opportunities for immigrant youths, changing the language used in the news media to describe immigrants, and lobbying for reform at the state Legislature.
NOTE TO DHS: IF YOU WANT EMPLOYERS TO FOLLOW THE LAW, HOW ABOUT YOU DO THE SAME? at Greg Siskind's Blog.
NPR Profiles the Issues of Binational Couples
at
Immigration Equality
Blog.
Settlement Reached in Lawsuit Challenging Unreasonable Delays in Granting Citizenship at Immigration Prof Blog.
Under the preliminary settlement, the government has agreed to complete the citizenship process for hundreds of individuals in time for them to register to vote in the November general election. "The government's failure to act unfairly had left many people in limbo. Now they will be able to vote and participate fully in civic life," said Sarah Dunne, legal director of the ACLU of Washington.
Also
UTEP launches border security, immigration program
on a a new research degree program in border, homeland security and immigration. Hopefully this course will focus heavily on foreign relations rather than high tech weaponry and the latest in razor wire technologies. A couple more articles -
Laura Bush Visits Refugees from Myanmar
and
The World of Mexican Migrants
a new book by Judith Adler Hellman.
Apparently PETA has some ideas to decorate the border fence in A border fence that doubles as a billboard? Why not? at Latina Lista.
From Just News an article on Shenandoah and the beating death of Luis Ramirez in Immigrant's death splits blue-collar town.
Stop. No Warrant; No Entry. Protect your Rights at Pro Inmigrant and Why some Immigration systems are Inhumane?
Mukasey: Accused officials under Gonzales unlikely to be prosecuted at The Latin Americanist.
Comments