DREAMer Goes To College!: Pro-Migrant SanctuarySphere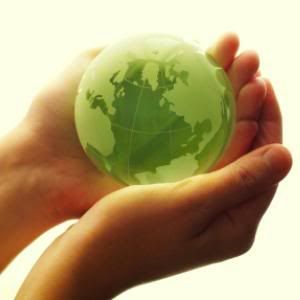 Juan Gomez - Once facing deportation, grad off to college at Dream Activist.
One year ago, Juan Gomez, the Killian High School grad who was saved from deportation, traveled to the nation's capital to advocate for undocumented students. Gomez headed for Washington again Thursday, but for a different reason: Next week he starts at Georgetown University.
ICE declares self-deport program a failure at Latina Lista.
Update: Juan Gomez at Generation 1.5.
Possible ICE Raids in Mississippi at La Chola.
"Many Officials Reluctant to Help Arrest Immigrants" at Anti-BVBL. It is widely acknoledged that when police become immigration officers they lose the trust of immigrant communities and will cause many crimes to go unreported.
Dangerous Hate at Damn Mexicans.
It is not uncommon to see people encouraging others to take arms and start shooting "illegals". Beyond the homicidal intentions surrounding these statements, I'm still confounded as to how they know if someone is undocumented or not.
The Death of Arturo Chavez at Dream Act Texas on the suicide of an undocumented migrant. Also ICE Vows MORE Deportations. After the self deportation "Scheduled Departure" failed ICE now feels they have justification to continue their "attrition through enforcement" strategy. While ICE agents dressed as if they're in a full fledged war continue their terrible raids hopes for comprehensive immigration reform are a ways off.
Also at Dream Act Texas Alamance County Commissioner Bill Lashley: "If you can't prove they're here legal...ship 'em back to Mexico.", From the Journal "LIBRARIAN" Re: Marxavi Martinez and A Snitch that Killed a DREAM.
DEMOCRATS TO EMBRACE IMMIGRATION REFORM AT DENVER CONVENTION at Greg Siskind's Blog.
Jerome Corsi: Politician-Basher's White Supremacist Ties Revisited at Hatewatch.
Getting ready for the Democratic National Convention XP Invades Denver at Para Justicis y Libertad.
Denver, Denver, Here I come... at The Unapologetic Mexican. Read Nezua iBlogs the DNCC/RNCC! to find out how to keep up with Nezua as he iblogs the convention. And if you're in the market for a relic from the infamous 2004 Republican convention check out RNC 2004 Confetti For Sale. With Love.
At Immigrants in the USA Blog Immigrants urged to report crimes, Born to Illegal Immigrants, Henry Cejudo Wins Gold for U.S., U.S. farmers see how their employees live back in Mexico and PBS set to unleash a new tutor.
A new show on PBS, geared for young children, is taken from a book series. It will help all children, including ESL students, with their vocabulary and it will be fun at the same time. DP
Serve on Active Duty! Become a Citizen! at Immigration Talk With A Mexican American.
Since 2002, more than 37,000 aliens and non citizens who served on active duty have been provided expedited naturalization.
Also
Trail of Fears : Illegal Immigrants Heading Home in Record Numbers Due to Fear and Soft Economy!
and
Ramirez HATE Crime: Court Testimony Illustrated for the "Kick in the Head" Case!
Immigration Prof Blog: Does McCain Meet Citizenship Requirement? and Garland, Texas Schools Prepare for Raids -
ICE raids have disrupted lives and families across the country; many times parents have been arrested by ICE when their children are at school, leaving school officials and local social service agencies unprepared to handle the situation. The Associated Press reports on one school district in Texas that is trying to be better prepared for the next raid.
Also
Another One (Undocumented Immigrant) Bites the Dust: 12 Million to Go
Marxavi Angel Martinez grew up in Graham and was a high school honor student and cheerleader before taking a job at the Graham Public Library. At 23, she was married with an infant. Her life, however, came crashing down in July when she was accused of using a fake Social Security number and lying on her job application.
Also at IPB The Transformation of the U.S./Canada Border and More Shocking News! Bush Immigration Judges Tough on Asylum Claims!
Mayberry No More: Homeland Security Comes to Vermont at Just News.
Newborn Tapir Appreciation Open Thread at Latino Politico.
Nuevo Laredo Municipal Police detained while helping pregnant US citizen at Mexico Trucker.
Latinos Flexing Their Swing-Vote Muscle at Nuestro Voice. Also This Week History Will Be Dicho y Hecho.
Democratic Convention Extravaganza -Of Cops, Paramilitaries & Cake Eaters and STAY TUNED FOR SOMETIMES LIVE COVERAGE OF THE DEMOCRATIC CONVENTION! at Of América.
Another Secret War Underway.!!!!!!!!!!! at Pro Inmigrant. Also Deportation of U.S. War Resisters and Facing deportation after three years in prison.
GRITtv features article on Hutto at T Don Hutto.
The Human Cost of War and American Indifference at The Revelations of an Immigrant.