Dream Higher Than ICE's Reach & DNC Day 1: Pro-Migrant SanctuarySphere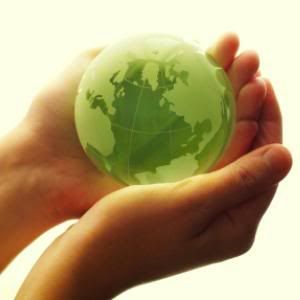 As Michelle Obama stated that "the only limit to the height of your achievements is the reach of your dreams and your willingness to work for them" 350 migrants were arrested by ICE yesterday.

And Barack and I set out to build lives guided by these values, and pass them on to the next generation. Because we want our children -- and all children in this nation -- to know that the only limit to the height of your achievements is the reach of your dreams and your willingness to work for them. / People who work the day shift, kiss their kids goodnight, and head out for the night shift -- without disappointment, without regret -- that goodnight kiss a reminder of everything they're working for. / All of us driven by a simple belief that the world as it is just won't do -- that we have an obligation to fight for the world as it should be. (Full text of Michelle Obama's speech)

DNC Hispanic Caucus : Loretta Sanchez Says She Knows Nothing About Miss. Raids (and calls me girl)
at
Vivir Latino
.
The ICE Raids in Mississipi at Dream Act Texas.
Federal immigration agents arrested some 350 suspected undocumented workers in a raid on a Mississippi electrical equipment plant Monday, authorities announced, hours after sealing all entrances amid reports their sweep had idled normal operations.
ICE Raids In Mississippi at Vivir Latino and Another ICE raid in Mississippi at La Chola.
Story from the AP ICE raids Miss. plant seeking illegal workers.

Hundreds of Workers Held in Immigration Raid at the New York Times.

DNC Coverage From Denver
Denver Day One: Stranger in a Strange Land at Para Justicia y Libertad.
Getting To Denver One Qik Post At A Time at Awearness Blog. Liza arrives in Denver with the Awearness team and gives us this first look.
Democrat National Convention - The Grand Spectacle - Day 1 - Tiresome at No Borders and Binaries.
The great spectacle is on. The Democrat National Convention, where a select group of delegates, electorates, voters, media representatives and politicians, pretend to come under one huge tent and unite behind a single ticket for Presidency-the Obama-Biden ticket is on till August 29. Can you believe it? Day One is not yet over and I am weary.
DNC 08 - Visuals at Scholars & Rogues along with a post on mainstream media and new media in Bloggers and, not vs., the traditional media.
Trying to decipher Hillary's true message at Democratic convention may be more confusing than hanging chads at Latina Lista.
Also Critique of Borders - Canada no longer visible from Derby Line, Vermont on what once was a painted line border between the U.S. and Canada is now a national security threat and Lost in Translation - Migrant Students Navigating the American Education System on the student immigrant experience and a new blog seeking to capture it.
Undocumented Teenager Commits Suicide After Arrest at Anti-BVBL. So afraid of being deported this 17 year took his own life. When will it be clear that we have serious problems to deal with when this is happening in America?
An Open Letter to Partur at Wild Chihuahuas. An explanation to one commenter who asked "Is lack of compassion really the issue, or is it the fact that the people who died crossing into Arizona made that choice and took that risk on their own?".
On the one hand, Mexican and Central American low-wage workers are being forced out of their own countries by impossibly harsh economic conditions. On the other, US agribusiness, construction, meat packing, landscaping, roofing, hotel, restaurant, and other industries are still actively advertising jobs in the US, luring them here to provide a cheap and docile workforce. And so they come. These are facts, not opinions. We can dispute opinions, but you'll agree that it's insane to dispute facts.
Election Time WTF: Daddy Yankee Endorses John McCain at Vivir Latino.
A simiar reaction from Dream Act Texas in So this is the part where I stop listening to Daddy Yankee.
Shout-Out to Mi Familia Vota at Latino Politico on a group going door to door to organize voters.
Now Playing: Valley of Tears at Migra Matters on a new film documenting the lives of Mexican-American farm workers.
Dangerous Hate - Part 2 at Damn Mexicans. A anti-migrant hero is arrested for stockpiling weapons.
With ICE abandoning its self deportation program and now feeling justified in carrying out more raids it's important for communities to be prepared. Read In case of a raid where do the children go? at Dream Act Texas. Also Federal Financial Aid for College Available to Qualified Battered Immigrants.
For Mexican Deportees, This is The End at Immigration Prof Blog.
Joe Biden - A Good Man with a Nice Family and our Next Vice President! at Immigration Talk With A Mexican American. Also ICE Raids Plant in Mississippi, Karen Bravo on Opening the Floodgates and Public Safety Demands Gaining the Trust of Undocumented Immigrants.
Mexicans deported from US face shattered lives at Just News.
The Year Of The Latino? at Nuestra Voice.
Police Officer Indicted in Violated Federal Civil Rights at Pro Inmigrant.
Mirrors of Privilege: Making Whiteness Visible at Why Am I Not Surprised.