Call To Action - March and Protest: Pro-Migrant SanctuarySphere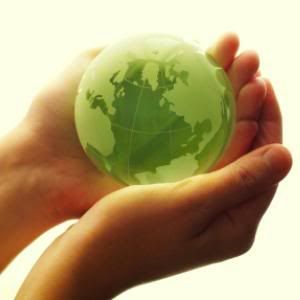 Peaceful Border March to Protest the Border Wall Aug 27 - Aug 31, 2008 at Immigration Talk With A Mexican American.
Latinas and Allies, Join/Organize Protests at YOUR local I.C.E. Offices at La Chola.
It is imperative that we send a message to I.C.E., President Bush and the upcoming Democratic Party Convention that there must be AN IMMEDIATE MORATORIUM ON ALL RAIDS, DEPORTATIONS, INCARCERATIONS AND SEPARATION OF FAMILIES. - FRIDAY, AUGUST 22ND at 4:00 PM.

Also Update on sexist racism of antiwar.com.
Latin@s and Allies: Join/Organize Protests at Your Local ICE Offices at Problem Chylde.
Texas Education: Arming Teachers to Teach at Para Justicia y Libertad. Only in Texas! A local school board, Harrold Independent School District, in rural North Texas unanimously passed the policy to allow its teachers and staff to carry concealed hand guns to school.
The immigrant dream is to have a great job, own a home, have kids and live a peaceful neighborhood in which you can raise your children and give them every opportunity possible to make something of themselves.
This is a talk Lawrence Lessig gave at TED in 2007 in which he makes the connection between the weakining of democracy in the United States and "John Philip Sousa, celestial copyrights and the 'ASCAP cartel'. "
A federal immigration judge in Chicago granted requests from the women in a move that was opposed by federal immigration officials.

"It's essentially a legal slap on the wrist," Tim Counts, spokesman for U.S. Immigration and Customs Enforcement, said Thursday. "We believe if somebody has violated federal immigration laws, there should be consequences for it."
The human impacts of the immigration raids on U.S. citizens and legal immigrants of particular national origins should not be ignored. As the Washington Post reminds us in a report today, it long has been the case that certain minority groups -- especially Latina/os and Asian Americans -- are presumptive foreigners subject to the immigration laws and border (and interior) enforcement. During the 1930s in the depths of the Great Depression, for example, state and local governments "repatriated" an estimated one million persons of Mexican ancestry -- two thirds of who were U.S. citizens.
Overall the debate left me concerned about both candidates ability to lead according to the feminist principles to which I subscribe. Both McCain and Obama mentioned women as well as "women's issues." While McCain came across as paternalistic, Obama actual moved away from his normal women-as-anecdotes-style, which was nice.
Comments