A Call For Help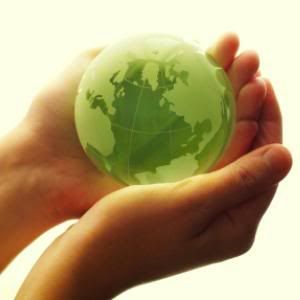 Many of us get an extra day off to celebrate labor day. Sadly though the injustices against workers around the world continue. Even within these United States we see working people being arrested for simply seeking employment and working hard.
While ICE claims to be heavily involved in the "war on terror" they're really only involved in creating terror. The only "war on terror" I see needing to take place is the one that changes the abhorrent policies of ICE. (As if being arrested and detained is not enough of a Labor Day present for hard working people please read about the gift to farm workers this Labor Day in
A Labor Day Attack on Farmworkers
.)
Just last Monday as the Democratic Convention was getting underway the largest immigration raid ever took place. 595 people were arrested. This post is a call for help.
Please ad any information you have to the comments section of this post.
PLEASE SEND THE FOLLOWING ITEMS OR MONETARY DONATIONS TO: Sacred Heart Catholic Church
Father Ken Ramon-Landry
313 Walnut St
Hattiesburg, MS. 39401

List of items needed NOW:

- Diapers from size 1 to size 5, size 3 & 4 are the most requested.
- Non-Perishable food items for the Hispanic food palette
- Paper products
- Over the counter basic medicine; Tylenol for both children & adults, etc.
- Monetary donations to cover rent, utilities, food and health expenses
- Phone cards to call international : Mexico, Panama, Honduras, the Caribbean Island nations, south America.
- Gas cards

Other community needs:

(these needs need to be coordinated with the churches)

- Volunteers to help in the coming weeks
- Medical & Mental Health folks
- Translators
- Transportation needs
- Money to pay legal fees
- Money to help those families with American children get passports
- Money to sustain those families while they wait for passports
- etc.

We as a community are already meeting to strategize future needs. These are the needs today. PLEASE help, as we prepare for Disaster 2, the Hurricanes in the Gulf of Mexico.
See also:
Action Alert for the Families of the Largest Immigration Raid in U.S. history! at Cross Left.
Humanitarian Crisis in Mississippi: ICE Detains Hundreds in Workplace Raids at A Book Without A Cover.

600 Arrested at Mississippi Factory in Largest Immigration Raid in US History at Democracy Now.
Comments