595 Arrests - When Will The Insanty End And Who Will Stand Up?: Pro-Migrant SanctuarySphere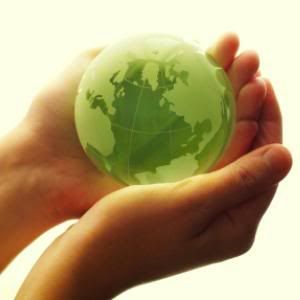 It turns out Mondays' raids led to the arrest of 595 people and I don't believe one word was mentioned at the DNC.

ICE gambles that Democrats and progressive bloggers are too distracted to call them out on latest immigration raid at Latina Lista.
Mississippi Immigrant Rights Alliance Calls for Support at Vivir Latino.
In light of lack of critical connection to immigrant communities displayed by our 'leaders,' it's important that we do what we can to help out. The following was put out by MIRA! in Mississippi--and organization that was working well before the recent raids to minimize the reach of the raid in Mississippi. See after the cut for ways you can help out.
IT'S NOW 595 at Greg Siskind's Blog.
Immigration: Too Hot for DNC? at Of América.
Outside of the Pepsi Convention Center are hundreds of immigrant rights groups planning a major mobilization this Thursday - the day of Obama's acceptance speech. They will protest what they believe is the unwillingness of Democrats and their Washington-based immigrant rights allies to seriously support what the press release of the March 25th Coalition calls "human legalization and a moratorium on raids and deportations."
Again ICE preventing Terror from Abroad but creating TERROR from Within at Pro Inmigrant.
This is an update to the story on the Mississippi raids.
U.S. immigration cops nab 595 in largest-ever raid - Reuters Tue Aug 26, 2008 PHOENIX (Reuters) - U.S. immigration agents have arrested 595 people at a Mississippi factory in what was the largest workplace enforcement raid in the United States to date, an immigration official said on Tuesday.
Sadly I don't think we're going to get a chance to hear from someone on the inside of this raid as we did in Postville.
Gonzalez said 475 detainees were transferred to an ICE detention facility in Jena, Louisiana, while nine unaccompanied minors -- eight males and one female -- were placed in the custody of the office of refugee resettlement.
---
A Hope Not Only of His Making by Nezua at Awearness Blog. Also at Awearness Blog Liza's post Michelle Obama, Teddy Kennedy And The Power Of A Media Moment.
Denver Day Two: Not So Strange Anymore at Para Justicia y Libertad.
From the last row and on the floor: A report from the Democratic National Convention as reported to Marlene H. Phillips from Blog For Arizona.
Democratic Convention Update: Hillary Clinton Gives Rousing Speech in Support of Obama-Biden! at Immigration Talk With A Mexican American.
Day 2 - The REAL democratic National Convention vs. the Police State at No Borders and Binaries.
DNC: Hillary Clinton Makes Surprise Visit to Hispanic Caucus at Nuestra Voice.
Hillary Hits Home Run with DNC Speech at Vivir Latino and Mamita Mala on Bluegrass Roots.
The New and Improved DNC: Now with more beach balls and less gavel at Scholars & Rogues. Also DNC - Artistic Expressions .
Today's Video: Barack Obama do Brasil at The Latin Americanist.
"Were You in [It] Just for Me . . ." on Clinton's speech at WOC Phd.
---
The Bad Dream* at Dream Act Texas.
It starts with a loud pounding on your front door. Someone breaks through, there are men in black uniforms, with rifles in their hands. They are screaming. "Get up Mexican - we are sending you back home." Your kids wake up - they are crying. The dog is barking. One of the officers threatens to kill the dog if it doesn't shut up. The kids scream even more.
Also Perry, Iowa: Is it the next ICE target?and Typical phrase of the nativists...What part of legal immigration don't you understand? How hard is it to become a citizen?
BREAKING NEWS: Judge sets bail for two of the accused in Shenandoah Kick in the Head Fatal Beating at Immigration Talk With A Mexican American.
Police Brutality at Denver DNC at La Chola. Also Devastating ICE Raids Continue to Destroy Communities.
Documentary: Valley of Tears from La Mariposa En La Pared.